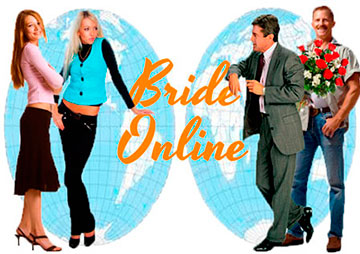 Online dating latest news
Russian statistics show increase in marriages with foreigners.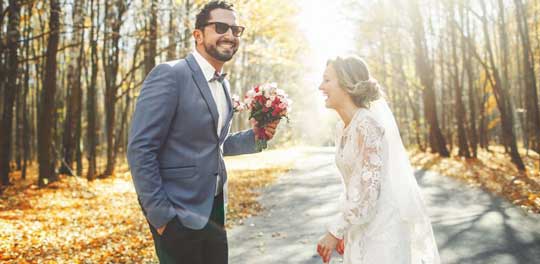 Over the past decade, the number of marriages with foreigners has increased several times in Moscow and in the suburbs. If in the mid-2000s, about 6% of the marriages were international, now this figure is twice as large. Here is the statistics: the year 2005 – 1407 marriages, the year 2017 - 13 685 marriages. According to the statistics provided by the Moscow registry offices, the largest increase occurred...
More
The European Commission offers to introduce visa free regime for Ukrainian citizens.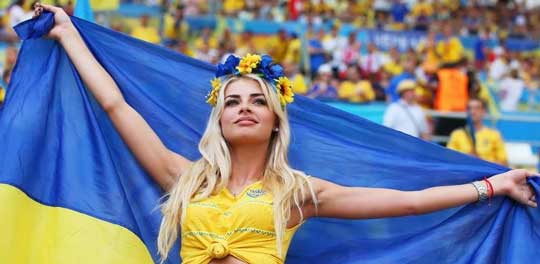 EU offers visa liberalization for Ukraine. According to TASS, such document was published on European Commission website. EU Commission introduces the visa free regime for short-term travels to the EU for Ukrainian citizens who have biometric passports. It is also reported, visa liberalization dialogue between Ukraine and the EU was launched on 29 October 2008 ...
More
Advantages of Dating and Marrying Russian Women
Have you noticed an increase in intercultural marriages between Russian women and foreign men? Perhaps this is due to the fact that very few men can resist the delights of an intelligent, beautiful and loving woman from Russia.
If you're looking for a Russian lady to marry, BrideOnline.ru is the perfect place to start your search. To help you along the way, we have some tips to help you understand your future Russian wife better.
There are several ways to find Russian brides. Some of them are reliable, while others are a waste of time. For those who are serious about the desire to marry Russian women, here are the best ways to do this.

Traditional Online Dating: This kind of service puts together a catalog of brides interested in marriage only. For a small fee, you will be allowed to go through the catalog. However, you will probably have to visit the agency in person to get started.
Online Marriage Agencies: Online marriage agencies are convenient and less time consuming. A matchmaker does all the work of searching through thousands of personals to find a compatible match for you for a fee.
Online Dating Sites: Finding Russian brides online through a dating site is the most popular way of meeting single girls because you meet women living in Russia or even locally, just by using your computer or mobile phone. The best dating sites to find Russian brides free would be those that are specifically for Russian dating and marriage such as BrideOnline.ru.
Visiting Russia: You can take a romance tour to Russia to meet Russian brides in person. It may be expensive but everything is organized for you and you get to meet many girls in person.
Bride from Ukraine

33 y/o girl

Bride from Ukraine

35 y/o woman

Bride from Russia

40 y/o girl

Bride from Ukraine

36 y/o woman

Bride from Belarus

22 y/o girl
What is important for Russian brides seeking future husbands?
Because of their cultural background, there are some things, that Russian brides might expect from their husbands.

Admiration: True to the Russian Proverb a woman loves by ears, your lady loves and appreciates compliments. They will usually expect you as her husband to let her know you appreciate her beauty.
Decision making: As the head of the family, Russian brides in most cases expect their husbands to take care of the finances and make all the important decisions.
Attention: Russian ladies more often than not expect a man to be attentive to their interests. Therefore, get to know the things she loves doing and do them with her from time to time.
Even though meeting, dating, marrying and living with someone from a different country can seem intimidating at times, it's also very exciting. Now that you know what Russian brides are all about, are you ready to start meeting and interacting with single women who may be interested in you? Create a profile for free on BrideOnline.ru and get started today!
Russian women - men from all over the world want to date them and marry them. There are very few women quite as popular as the women from Russia. On BrideOnline.ru you will find over 30000 Russian beauties looking for their ideal man - the perfect place for you to make a connection with these gorgeous ladies.
But why do some men look outside their country and turn to Russia for their ideal marriage partner? Are they really so beautiful that no other woman compares? Is there more to them than just physical beauty? Keep reading to have your questions answered and find out more about what the Russian woman is all about.

What are Russian women like?
Family Oriented: Women from Eastern Europe tend to be very family oriented. Most Russian women are educated and often have great careers but family is usually their number one priority. In their culture, it is believed that being a successful woman means being a wife and a mother. Some women feel incomplete without a family of their own.
Mature and Modest: Russian women tend to be more mature than other women of the same age. This maturity is practiced in romantic relationships as well. Many women from Russia are often described as modest, laid back, friendly, open-minded, accepting and not quick to judge. A great combination to help sustain a relationship!
Feminine: They are said to value their femininity and beauty as well as their ability to bear and nurse children. They also dress in a very feminine way. Often you'll find ladies dressed in skirts or dresses and high heels as opposed to pants and sneakers. Many men fall for this kind femininity.
Physically Appealing: Most Russian ladies usually take good care of themselves and staying physically fit is part of their tradition. Fashion is a big thing in Russia and women love to wear the latest trends. Women in Russia strive to look their best all the time, no matter the day or the occasion.
Intelligent and Hardworking: Many Russian women are known to be well educated, well-spoken and intelligent. It is said that over 60% of Russians earn a college degree or higher and more than 90% of the Russian women you will meet online are likely to have a college degree. The women also like to work and are ambitious so you won't have to worry about your lady love depending on you for everything.
What roles do Russian women play when it comes to family life?
Family ties are usually very strong among Russians and most girls are taught from an early age how to run a home. It is culturally believed by most that it is important to respect their husbands and to put their families first ahead of careers. A Russian woman is usually viewed as a housewife and the mother of children while the man is the provider and protector of the family. In some cases, once married, Russian brides will do all the house chores and often like to take care of the children themselves as opposed to hiring maids and nannies. Western men married to Russians tend to agree that they really do make good wives.
What kind of men are Russian beauties looking for?
A leader: Russian women often expect their husbands to be the head of their families. They are looking for a man with leadership qualities, they like to be led and not lead their man.
A decision maker: If you are a quick and clear decision maker, Russian women will more often than not love you for that; they rarely like indecisive men.
A gentleman: Ladies from Eastern Europe usually prefer a true gentleman as they still hold on to their feminine style and like being pampered. Little chivalrous gestures such as opening the door for her and pulling out her chair will make a big impression.
An attentive man: Most Russian ladies love to take very good care of themselves. They love to look good for their men. It is usually expected that the men they are dating are attentive to their looks and appreciate their efforts.
How do I court a Russian lady?
Be polite. Russian women are believed to be kind, patient, caring, loving and honest. She will expect you to be polite and respectful to her, her family and her culture.

Communicate with her often. Communicating with your Eastern European girlfriend will help you to understand her better and sustain your long distance relationship.

Learn her culture. Russian culture is unique and a very important to the natives. Show her that you care about her by taking an interest in common cultural practices and traditions.

Meet her offline. Move your contact from online to the real world as soon as possible. This is the only way you will both be sure if you want to take your relationship to the next level.
When it comes to dating Russian women, a little knowledge definitely goes a long way! Now that you have a better understanding of what to expect, why don't you take the next step and start interacting with them online on BrideOnline.ru? It's free to join and you will gain access to half a million Russian personals. Get started now!